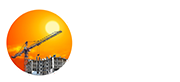 Local Construction. Local Jobs
Currently Serving: Northern California
Coming Soon: Southern California
Los Angeles, Orange County, San Bernardino
San Diego & Riverside County
We're looking for a Sales Manager!
Construction Happens Blog
Read the latest from our blog!
All News Releases October 15, 2018 October 15, 2018 (Sacramento, CA) – Construction Happens is pleased to announce and welcome Michelle Taylor as the Company's Marketing Manager.  Michelle will be an invaluable contributor in the areas of marketing and business...
read more